Job Description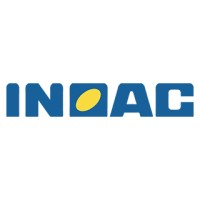 When working in production, a team needs to be efficient and ready to stay the course with machinery and with each other. Running a consistent operation requires individuals who know that each step matters and that they are an essential component for making our process here at ABC INOAC run swiftly.
We are in search of Production Operators for our Fremont, Ohio location, and we'd like you to join us!
Requirements
We're looking for someone who:
Communicates effectively (verbal and written) with others, and possesses general organization and time management skills
Has received a high school diploma or equivalent education
Prepared to be physical and hands on including walking kneeling, crouching, and reaching out with arms
Has flexibility for overtime shifts
Why work for ABC INOAC?
ABC INOAC supplies some of the leading automotive manufacturers such as Honda, Ford, and Nissan. We create exterior systems, like spoilers and finishers, and are present across North America and the world. Here at ABC INOAC, we promote the idea of creating a forest of services, and we have cultivated specializations in polyurethane, rubber plastics, and composite materials to cover a diverse set of needs.
INOAC: Innovation & Action - our driving desire. By setting a strong goal, and building a foundation to work towards it, we have built lasting relationships with our customers and with our teams. We hope you'll join us!